IT'S HERE! The World Barista Championship at the RDS. | Death to Bubbles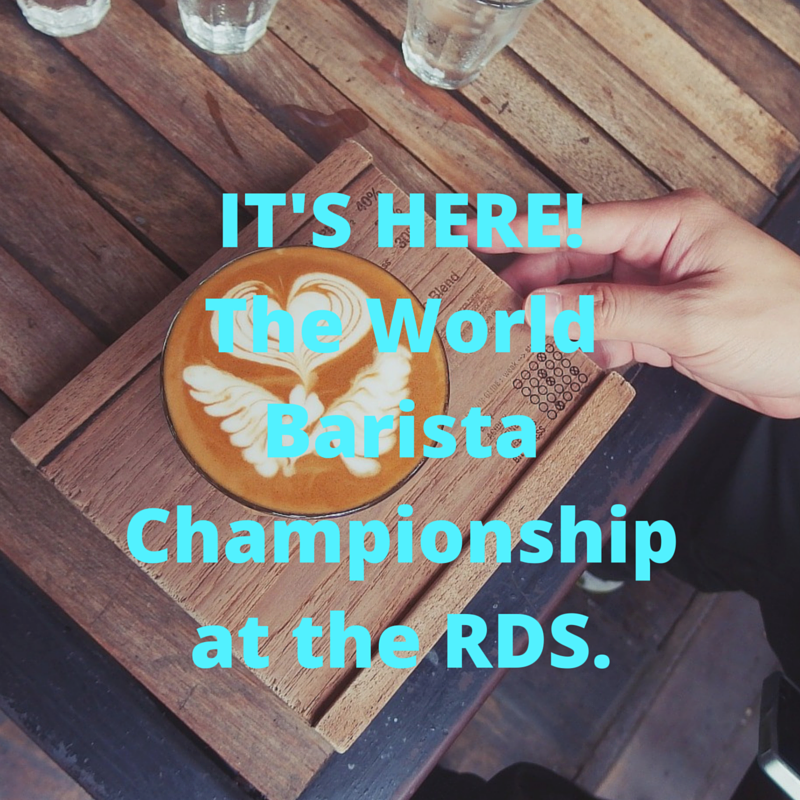 It's happening this week! Below is an explanation of what you need to know.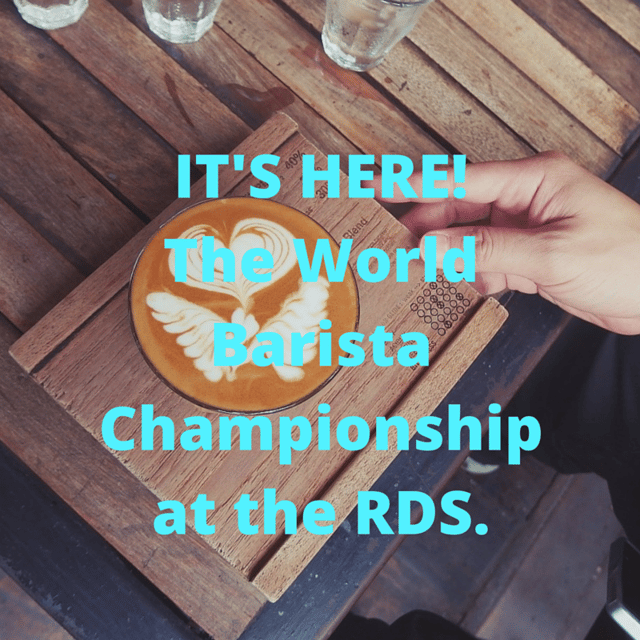 World Barista Championship at the RDS: Everything you need to know
The World Barista Championship at the RDS (23-25 June) is to coffee lovers what the UEFA European Football Championship is to soccer fans. Here is everything you need to know about the competition – for the casual drinker, passionate lover, barista in training or emerging pro.
Who hosts the World Barista Championship?
The World Barista Championship is hosted by World Coffee Events. This event management organization is Dublin based and was founded by the Specialty Coffee Association of Europe. Yes, all of these exist, and they put their heart into spreading the love for coffee.
These kinds of events serve several purposes. On the one hand this kind of work is definitely promotional. On the other hand it is a get together for coffee lovers the world over.
An amazing event for amatuer and pro alike. Learn new skills, or be dazzled by the mastery on display.
What happens at the World Barista Championship?
Every year the event sees Dublin welcoming champions from more than 50 nations. During the competition they will prepare 4 cups of several types of coffee:
Espresso
Cappuccino
An original signature drink
This will happen in a performance-like event over the span of 15 minutes. The Baristas are then judged by WCE Certified judges on the following criteria:
Serving
Cleanliness
Creativity
Technical skill
Overall presentation
Sign me up, when, where and when?
The World Barista Championship is part of the World of Coffee2016 & Re:co Coffee Symposium and takes place at RDS Dublin.
The championship itself is spread over 3 days so you should check the schedule online if you want to see it all. Three Day Passes are available for 30.00 EUR incl. VAT. Alternatively you can purchase a One Day ticket for 20.00 EUR incl. VAT. Both are on sale here.
Should you feel like watching the event from your home you can tune via their live stream.
Interested in learning more about becoming a Barista? Click below for our checklist on what makes a KICKASS Barista. Or check out this blog post.